Zone 7?  No but it seems like it this winter!
Here is the newly released interactive Plant Hardiness Zone Map.  The information is taken directly from the 
USDA
 website.  For the most part our region does not have any major changes.  We are still considered zone 6 or 7 depending on what side of the mountain you live on, whether you live North or South of Asheville or depending on your elevation.  To be on the safe side, when I recommend plants for an installation or design project, I usually make sure they can survive winters in zone 6a and b.
Some plants that are commonly used in this area but may be damaged by very cold winters are:
Camellia
Hydrangea
Viburnum
Fortunately there are varieties of these that are more hardy and can survive the harsh winters that can occur in Western North Carolina.  The following are some that have proved themselves:
Camellia 'Winter's Star'- Pinkish, fall blooming
Camellia 'April Tryst'- Red, spring blooming
Hydrangea paniculata 'Limelight' and 'Pinky Winky'- panicle shaped lime green and white flowers that turn pinkish in fall (dwarf varieties available)
Hydrangea arborescens 'Annabelle', 'Invincibelle', and 'Incrediball'- Cream andpink colored ball flowers
Hydrangea macrophylla 'Endless Summer', 'Nikko Blue'- Mophead hydrangea that can be blue or pink depending on soil acidity
Hydrangea quercifolia- Oakleaf hydrangea, many varieties both full size and dwarf to fit any spot in your landscape
Viburnum- many native to this area.  One that we have loved using recently is the 'Conoy'- It is evergreen with beatiful flowers in the spring.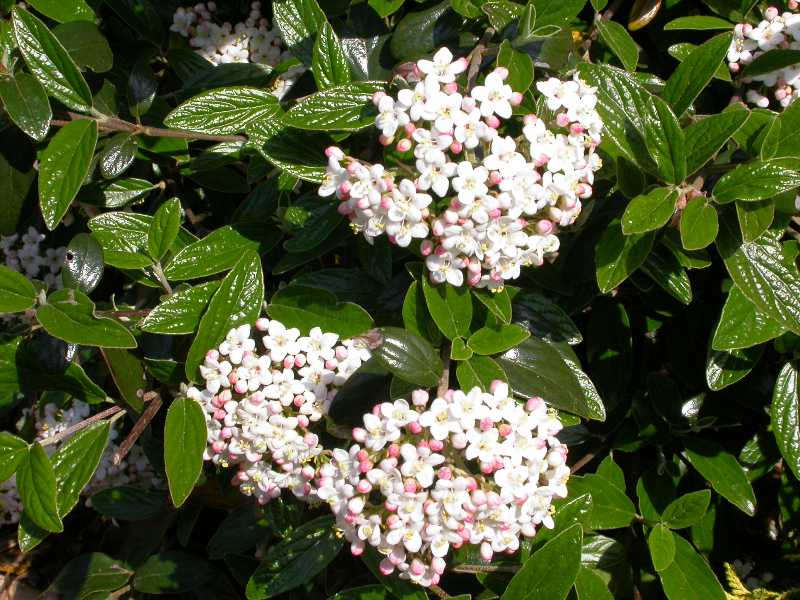 This information has been taken from the USDA website and re-posted here:
USDA Plant Hardiness Zone Map

The 2012 USDA Plant Hardiness Zone Map is the standard by which gardeners and growers can determine which plants are most likely to thrive at a location. The map is based on the average annual minimum winter temperature, divided into 10-degree F zones.

For the first time, the map is available as an interactive GIS-based map, for which a broadband Internet connection is recommended, and as static images for those with slower Internet access. Users may also simply type in a ZIP Code and find the hardiness zone for that area.

No posters of the USDA Plant Hardiness Zone Map have been printed. But state, regional, and national images of the map can be downloaded and printed in a variety of sizes and resolutions.